MS Mock Trial Class Outing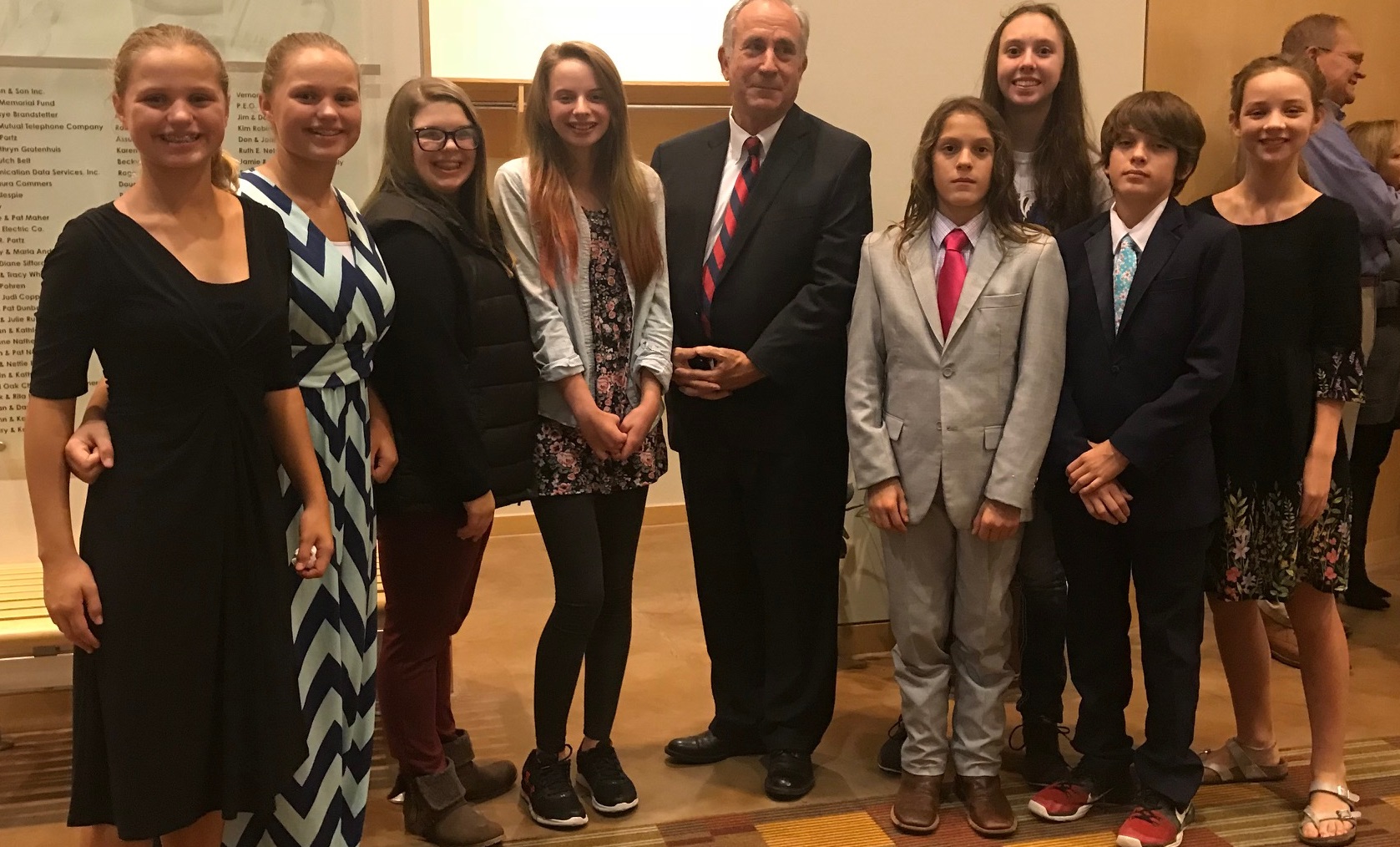 On Tuesday, October 9, 2018, members of the Hamburg Middle School Mock Trial Team attended the Oral Arguments of the Iowa Supreme Court in Red Oak, Iowa. Here they were able to see the Iowa Supreme Court Justices in action and watch the attorneys present their oral arguments. An oral argument is an oral presentation the attorneys make to the court where they emphasize certain legal points. During this time, the appellate court has the opportunity to ask questions about the case to help clarify the parties' arguments. After the oral presentations, they were able to meet with the Judges and ask them questions. They posed with Justice Appel for a photo.
From left to right Emma B, Hailee B, Gracee, T, Jessica P, Iowa Supreme Court Justice Appel, Abram, Jozie H, Ethan, and Kennedy S.